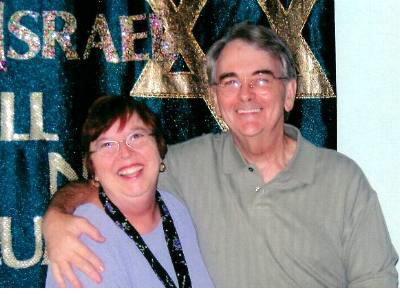 Pastors' John and Joyce Beaird

Pastors' John & Joyce Beaird have been walking with Messiah for 25 yrs.  For the last 15 years have been Messianic Believers.  Serving as Elders in a Messianic Congregation for 8 years.

Both Pastors' John and Joyce are Ordained Ministers and hold a Bachelor of Biblical Studies Degree from Jacksonville Theological Seminary.

In 1999 Pastors' John & Joyce were called by God to establish "Hineni" (meaning "Here Am I" in hebrew) Messianic Fellowship" in their home. As the  congregation grew they moved to a small store front building and with more growth has moved to our current location. It is their desire to see people develop a passion for Messiah, grow in their walk with God and see them healed and set free to fulfill the destiny God has especially for them.